For Students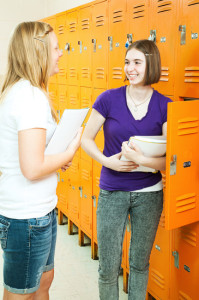 Why should I be involved?
No one should have to be afraid of being lesbian, gay, bisexual, transgender, or questioning (LGBTQ) in school. All students should have the freedom to be open (or not) about their identity and ideas in schools. As students you have a lot of influence on what the school environment is like. Check out the list below for some ideas.
As a student, you are in a unique position to contribute directly to creating a safe and inclusive environment for LGBTQ students, families and staff. By asserting yourself as an ally, joining your school's Gay-Straight Alliance, and by not tolerating hateful language and behaviors directed towards the LGBTQ community, you can help make your school a safe place.
What resources are there for me?
OASOS (Open & Affirming Sexual Orientation & Gender Identity Support) bouldercountyoasos.org. OASOS has a weekly youth group that meets in Longmont and is a chance for you to hang out with other LGBTQ youth ages 13-18.
It's important as an LGBTQ student to know your rights. Check out these resources from the ACLU:
Know Your Rights! A Quick Guide for LGBT High School Students
Know your Rights! A Guide for Trans and Gender Nonconforming Students .
If you're a student who is experiencing anti-LGBT discrimination at your school or just want to know more about your rights under the law, contact the ACLU for free, confidential information and assistance ACLU Anti-Discrimination Help.
For more information about Gay Straight Alliances check out the Colorado GSA Network, GSA Network, and GLSEN.